Tomorrowland
Information about "Tomorrowland"
The right hand of TucaII is Funny-bear. Members currently pay 0% of their turnover to Tomorrowland and can leave the organisation for € 0. This family exists since 2021-03-27 19:33.
Ammo crusher
Tomorrowland has until 2021-05-11 5:59:06 a ammo crusher which produces 100 clips per vehicle for 190× times.
Homepage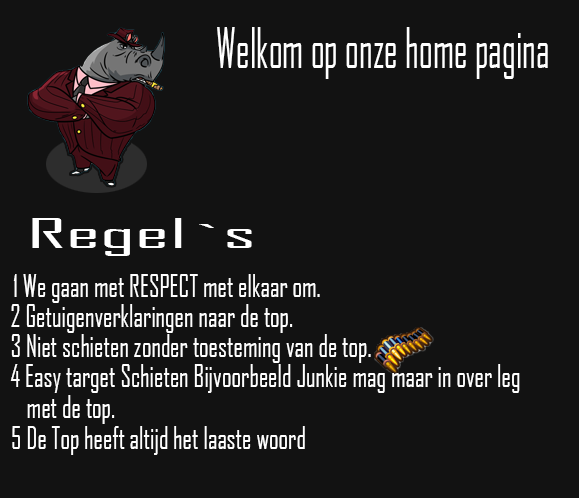 Objecten in ons bezit:
- Blackjack Nederland
- Kogelfabriek Cuba
- Kogelfabriek Nederland
- CTS Amerika
- Vliegveld Albanië
Deze zullen altijd in ons bezit blijven!!